Meet CharlesBot
A completely free-to-use chat bot for MyFreeCams.com
tip games, custom commands, automatic message posting, and much more.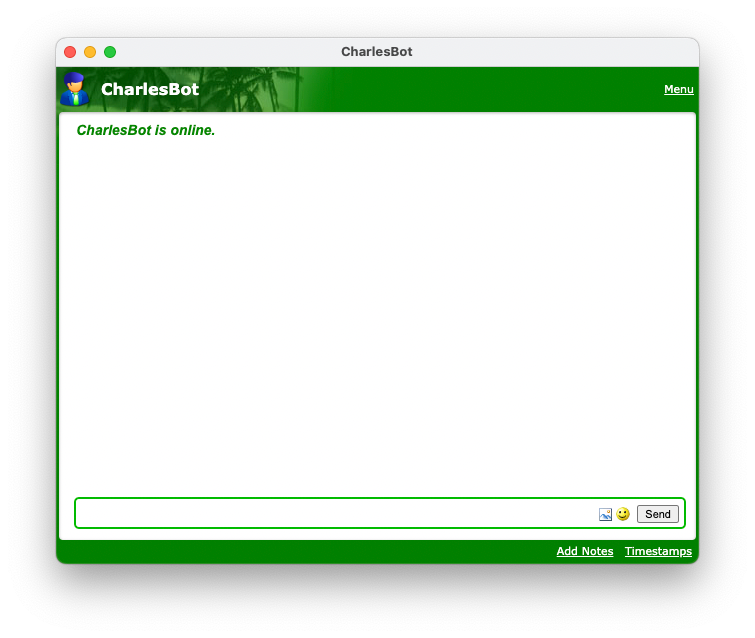 Your 24/7 Model Assistant
CharlesBot waits in your MyFreeCams chat room day-in and day-out so it can start helping you the moment you log online.
Focus On What Matters
Have CharlesBot automatically post advertisements in your chat, run secondary countdowns, handle super fun tip games, and much more.
Made For Success
CharlesBot has been built with the help and advice from multiple amazing models who have ensured CharlesBot helps you succeed!